The Mountain and Santa Claus - Kananaskis
CURRENT FLOWS - KANANASKIS
Warnings: None currently. May not be up to date. Please report new hazardous conditions.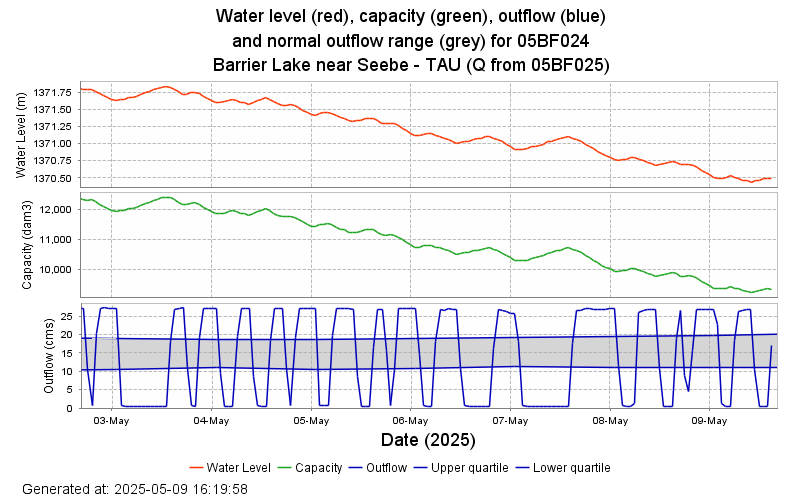 FLOW FORECAST - KANANASKIS

Flows changes take 30 minutes to reach the Mountain. Updates every 5 minutes. Forecasting errors are due to Transalta operational requirements.
Mid/late summer and fall flows are normally two hours per day due to Transalta refilling reservoirs.
10th Street Wave & HARVIE PASSAGE - CALGARY
WAVE CAMERA - 10TH STREET WAVE - CALGARY
Picture updates once a day during winter.
CURRENT FLOWS - 10TH STREET WAVE - CALGARY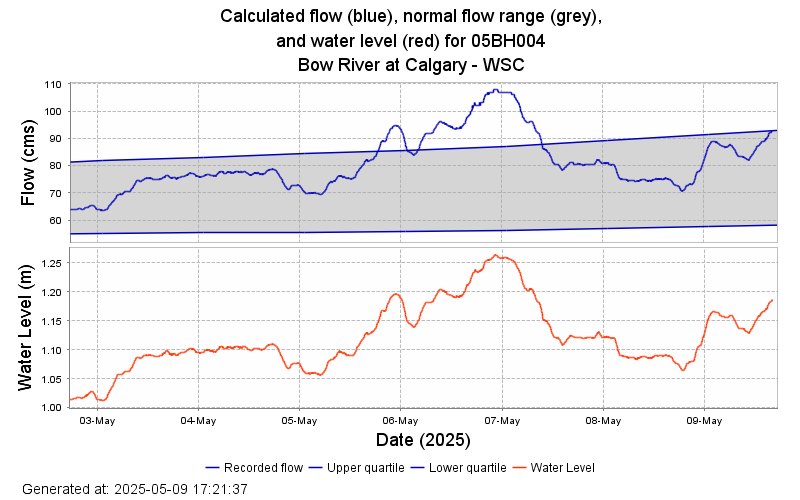 FLOW FORECAST - 10TH STREET WAVE
Flow forecast updates for the Bow are irregular but normally update on Monday, Wednesday and Friday.
Bearspaw is for 10th Street Wave.
WEATHER - 10TH STREET WAVE - CALGARY